We are excited to share a successful case of vending machine certification in South Africa for one of our clients. The client, a vending machine manufacturer from Europe, approached us with a certification request, and we took it on with great care and responsibility.
Certify and Thrive: Vending Machine Certification for South African Market Entry
Right from the start of our collaboration, we conducted a thorough analysis of all applicable regulatory requirements to ensure full compliance of the vending machine with South African standards. We familiarized ourselves with various safety standards and regulatory requirements concerning electrical compatibility and other key aspects.
To ensure a successful certification process, our company collaborated with experienced certification experts specializing in this field. Through fruitful collaboration, our expertise, and support at every stage of certification, we successfully overcame all challenges and guided the client through the entire certification process.
REQUIRED CERTIFICATES FOR SELLING VENDING MACHINES IN SOUTH AFRICA:
1. ICASA

(Independent Communications Authority of South Africa): ICASA certification is mandatory for all telecommunication devices, including vending machines, that utilize radio frequencies or wireless networks. This certificate confirms the compliance of your device with ICASA requirements and standards related to electromagnetic compatibility, radio frequency safety, and other relevant aspects. It ensures compliance with radio frequency regulations and legal usage of your vending machines.
2. NRCS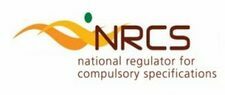 (National Regulator for Compulsory Specifications): NRCS certification is also an important requirement for vending machines in South Africa. It confirms the compliance of your equipment with regulatory requirements and safety, hygiene, and quality standards set by NRCS. NRCS certification ensures the safety and quality of the product, as well as protects consumer interests.
Our company has a personal approach to each client, and all details are negotiated when working out an individual request. And for vending machines it is also possible to issue a voluntary SABS certificate, and we can do this at the request of the client.
3. SABS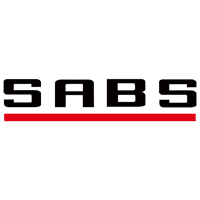 (South African Bureau of Standards): Although SABS certification is not mandatory for vending machines, it can be beneficial for establishing additional trust with consumers and the market. The SABS certificate confirms the compliance of your equipment with national and international quality and safety standards. It can be an advantage in attracting customers and showcasing the high standards of your product.
Thorough Testing and Documentation
We didn't conduct testing for this client as they already had the necessary test reports and provided us with all required documents and results. However, if needed, we can offer support in conducting the tests. We have a network of trusted laboratories at our disposal to ensure thorough and accurate testing.
Successful Certification and Compliance
After submitting the certification application to the relevant regulatory body and completing all verification stages, our client received a well-deserved certificate of compliance. We are pleased to announce that the vending machine successfully passed all required checks and fully complies with safety and quality standards established in South Africa.
Continued Support and Commitment
We take pride in being able to assist our client in a successful certification process and ensuring compliance of their product with South African requirements.
At WWBridge, our company continues to support the compliance of certified vending machines. We stay updated on new regulatory requirements and standards to ensure our client can continue operating their machine while meeting all necessary requirements.
A TRUSTED PARTNER ON YOUR CERTIFICATION JOURNEY
If you also have a need for vending machine certification or any other device, feel free to reach out to us : email  - [email protected] or call +971 52 337 4403.
WWBridge help you successfully navigate the certification process and ensure compliance of your product with all necessary requirements and standards.