---
China
Types of certification in China:
CCC (mandatory certification/declaration)
CCAP/CQC (Voluntary certification)
NEPSI (Explosion Protection Equipment Certification)
SRRC, NAL (radio)
Types of conformity assessment
Required confirmation
CCC (CHINA COMPREHENSIVE CERTIFICATE): NEPSI, CNEX, NAL, SRRC , etc – CERTIFICATION PROCESS
CCC DECLARATION (SDoC-self-declaration)

Voluntary confirmation
CCAP (China Certification Centre for Automotive Products Co., LTD.) – Automotive sector
CQC (China Quality Certification Center) – Everything else (about 500 product types)


CCC CERTIFICATION (triple-C or 3C) 
CCC CERTIFICATION is a mandatory certification in China.
The list of products subject to mandatory certification is published by the AQSIQ and CNCA certification bureaus
List of products for  CCC certification
Electrical wires and cables
Circuit breakers, electrical security or connecting devices
Low voltage electrical equipment
Low-power motors
Electrical appliances
Welding machines
Home and similar electrical appliances
Audio and video equipment (excluding audio equipment for broadcast services and cars)
Information technology equipment
Lighting equipment (except for lighting with voltage less than 36V)
Telecommunication terminal equipment
Motor vehicles
Tires for motor vehicles
Safety glasses
Agricultural machinery
Latex products
Medical devices
Fire fighting equipment
Safety and security products
Home decoration and repair products
Safety parts and accessories for motor vehicles and motorcycles
Toys
IT products
CCC certification process
The CCC certification process takes an average of 4-8 months
Prepare documents, applications and submit them to the Chinese authorities.
Acceptance of the application, receipt of the CCC factory code and requirements for the products being tested.
Product testing in a Chinese testing laboratory. Test results of a foreign laboratory are not accepted
Optional: One-day preliminary audit.
Factory audit.
The certification body sends Chinese auditors to inspect the plant. An audit usually lasts two days.
Delivery of the CCC certificate for 5 years.
Issue of a CCC stamp printing permit. Once approved by the CNCA certification organization, the product must be marked with the CCC logo.
Other types of confirmation of compliance
CCC (mandatory certification/declaration)
CCAP/CQC (Voluntary certification)
NEPSI (Explosion Protection Equipment Certification)
What is the conformity assessment scheme
NEPSI, CCAP, CQC are carried out according to the same scheme as CCC certification.
CCC SELF-DECLARATION (SDoC)
List of products for CCC SELF-DECLARATION (SDoC)
Power Tools
Welding machines
connection Circuit breakers and electrical device for protection or connection
Low-voltage devices
Low power engines
Equipment for domestic and similar purposes
Car safety accessories
Safety glass (car safety glass)
Information technology equipment
Audio and video equipment
CCC SELF-DECLARATION (SDoC) process
Applying for a declaration
Preparation of samples for testing
Customs clearance of samples and testing*
Submission of additional. documentation and протокола test report to the CNCA ("Certification and Accreditation Administration of China")
Issuing a CNCA CCC Self-Declaration certificate for 10 years
Signing the** CCC Self-Declaration certificate by the applicant and uploading it to the online system
Marking of products with the CCC logo
*Provided for annual testing of products in order to confirm compliance
** Applicant may be a subsidiary, dealer or importer
Products are divided into type A and type B:
A - can be tested in any chosen laboratory, for example, in our own laboratory or in third-party laboratories certified ISO 17025
B - must be tested in one of the predefined testing laboratories, i.e. CCC approved or CNAS accredited testing laboratories
Difference between SDoC and CCC-certificate
Type
Application
Type Test
Factory inspection
Local
Rep.
Valid
Certificate
CCC Mark
Typical Lead Time
SDoC
SDoC
system
Yes
Carried
out by factory or factory rep.)
Yes
10 years
Certificate number
(generated
by SDoC
system)

Yes
1-8 weeks
Traditional CCC
Certification Body
Yes
Yes (Carried out by certification
bodv
No
5 years
Certificate (lssued by
certification
bodv) body)
No
4-16
weeks
To specify which certification products are subject to, please refer to the Chinese GB standards (Guobiao, or "National Standard")
GB
Mandatory standards
GB/T
Voluntary standards
Many Chinese standards are harmonized with European ones
You can send us an application for certification of products for export to China [email protected].
SRRC and NAL
(radio-equipment)
Certification body – SRTC (State Radio Monitoring and Testing Center)
Laboratory – MIIT (Ministry of Industry and Information Technology)
NAL-Network Access License
A Network Access License (NAL) must be applied in addition to the SRRC Model test for telecommunications products connected to a public telecommunications network.
Passing the SRRC test is a prerequisite for obtaining NAL approval.
Description of the process SRRC Certification
Preparation of Application
Documents and Application Submission
Product test in China
Preparation of SRRC label
Receive SRRC Certificate with CMIIT ID
Marking of the Product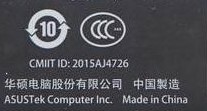 CMIIT ID-a code consisting of numbers and letters that are applied to products.
Without the CMIIT ID marking, no products can be imported and sold to China.
Process of the NAL certification
Getting the SRRC permission
Identification of the applicant company in China. An application for approval of the SRRC type can be submitted by a foreign company. For NAL approval, it is necessary that the applicant is a Chinese company
Trials. Additional product tests are required for NAL approval. They can be initiated in parallel with the SRRC type approval tests, so that the NAL approval application can be submitted immediately after receiving the SRRC type approval.
Getting a NAL
Getting a NAL label from MIIT (consisting of the certification number, device model number, and random code on a blue background)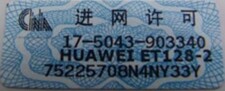 SRRC and NAL: Applicant and Marking
SRRC marking – the applicant may be a foreign company.
The NAL applicant must be a Chinese company. This company must be a manufacturer of radio or telecommunications products, or at least sell such products in China.
If the manufacturer already has a subsidiary in China, they will need to file a claim as a bidder for NAL approval. It will be necessary to formalize a cooperation agreement, and send a letter to MIIT in which both parties confirm their cooperation in this process.
The SRRC certificate is issued in English and Chinese, while the NAL certificate is issued only in Chinese.
Products can be labeled only after issuing certificates. Labeling a product prior to approval may result in revocation of certificates and penalties.
WWBridge is ready to assist you in consulting services to obtain the necessary certificate in China! Write us [email protected] We will be glad to cooperate with you!
Food Certification (GACC Registration)
Food certification in China is administered by the General Administration of Customs of the People's Republic of China (GACC), which is the headquarters of the Chinese Customs.
Certification of products of animal origin is difficult. The supplier recommended considering more plant-based products.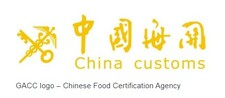 List of productsthat must be registered with the GACC for export to China
Mandatory Recommendation in accordance with Decree No. 248 Article 7
Meat and meat products
Aquatic products
Dairy products
Cubilose and Cubilose-Products
Bee products
Eggs and egg products
Edible fats and oils
Stuffed pasta
Edible cereals
Industrial cereal powder products and malt
Fresh and dehydrated vegetables
Dried beans
Seasonings
Nuts and seeeds
Dried fruits
Raw coffee and cocoa beans
Food for special dietary use
Healthcare products
Mandatory Registration in accordance with Decree No. 248
Tea
Roasted coffee
Noodles
Bread
Wine
Liquors
Softdrinks
Cookies
Hot chocolate powder
Sweets
Etc.
Process of Food Certification (GACC Registration)
Electronic registration of exporters / importers on the website of the Main Customs Administration (GTU) China http://ire.customs.gov.cn, which must be performed before the product is exported.
Registration in the territorial body of the GTU (at the customs post through which the products will be delivered) of a foreign supplier. In this case, the exporter is assigned a unique registration number.
Label development.
Submission of a set of documents and registration dossier.
Checking the conformity of products and packaging to the state standards of the People's Republic of China.
Preliminary provision of product samples, including::
Inspection of goods and packaging upon arrival in China
Issuing a quarantine permit.
Payment of customs duties, checking invoices and packing lists
Obtaininga Quarantineand and Quarantine Certificate of Entry Goods/入境.疫证明) . (after testing)
Certification.
Certification of cosmetics 
Certification of cosmetics is controlled by the CFDA (China Food and Drug Administration)
Certification is carried out by the NMPA (National Medical Products Administration)
Conventional means
Non-special use cosmetics (non-SUC)
The certificate is issued indefinitely
hair care products
skin care products
nail care products
makeup products
perfume industry
Special purpose vehicles
Special use cosmetics (SUC)
The certificate is issued for 4 years
products for stimulating hair growth, coloring and curling
hair removal products
bodybuilding products
deodorizing agents
remedies for removing age spots
sun protection products
for the mammary glands
Soaps, toothpastes, and oral cleaning products are not considered cosmetics, and they can be imported directly to China after customs clearance.
Looking for more information to get Chinese approval documents? Feel free to contact us through e-mail: [email protected].
---
---
Certification experts will be pleased to consult you in your own language