---
SRRC and NAL
SRRC and NAL certification for radio-equipment
Certification body – SRTC (State Radio Monitoring and Testing Center)
Laboratory – MIIT (Ministry of Industry and Information Technology)
NAL-Network Access License
A Network Access License (NAL) must be applied in addition to the SRRC Model test for telecommunications products connected to a public telecommunications network.
Passing the SRRC test is a prerequisite for obtaining NAL approval.
Description of the process SRRC Certification
Preparation of Application
Documents and Application Submission
Product test in China
Preparation of SRRC label
Receive SRRC Certificate with CMIIT ID
Marking of the Product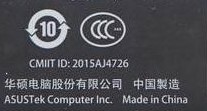 CMIIT ID-a code consisting of numbers and letters that are applied to products.
Without the CMIIT ID marking, no products can be imported and sold to China.
Process of the NAL certification
Getting the SRRC permission
Identification of the applicant company in China. An application for approval of the SRRC type can be submitted by a foreign company. For NAL approval, it is necessary that the applicant is a Chinese company
Trials. Additional product tests are required for NAL approval. They can be initiated in parallel with the SRRC type approval tests, so that the NAL approval application can be submitted immediately after receiving the SRRC type approval.
Getting a NAL
Getting a NAL label from MIIT (consisting of the certification number, device model number, and random code on a blue background)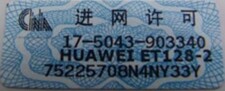 SRRC and NAL: Applicant and Marking
SRRC marking – the applicant may be a foreign company.
The NAL applicant must be a Chinese company. This company must be a manufacturer of radio or telecommunications products, or at least sell such products in China.
If the manufacturer already has a subsidiary in China, they will need to file a claim as a bidder for NAL approval. It will be necessary to formalize a cooperation agreement, and send a letter to MIIT in which both parties confirm their cooperation in this process.
The SRRC certificate is issued in English and Chinese, while the NAL certificate is issued only in Chinese.
Products can be labeled only after issuing certificates. Labeling a product prior to approval may result in revocation of certificates and penalties.
WWBridge is ready to assist you in consulting services to obtain the necessary certificate in China! Write us [email protected] We will be glad to cooperate with you!
---
---
Certification experts will be pleased to consult you in your own language