Saudi Arabia - new features
Eight new cities are planned to be built in Saudi Arabia by 2030. Almost $575 billion has already been allocated for the implementation of such a plan. In total, these megaprojects will provide about 1.3 million new residential units, more than 4 million square meters of offices and about 100 thousand hotel rooms. The flagship of the Neom supercity program, which is designed as a city of the future.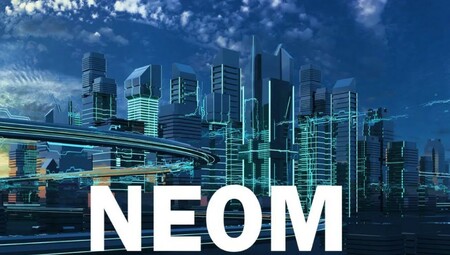 The program for the construction of new cities is a key project of the Saudi authorities within the framework of the Vision 2030 strategic reform plan, which aims to rid the country of oil dependence, attract technology and investors there. Within its framework, it is planned to implement several megaprojects — these are the cities of the future, such as
Neom,
Qiddiya,
Red Sea Project,
Amaala,
Al-Ula
Diriyah Gate.
The most ambitious project
Neom is one of the most ambitious, unusual and expensive projects in the history of mankind. The Crown Prince of Saudi Arabia, Muhammad bin Salman Al Saud, at the presentation of the project in 2017, described it as follows: "A city with a million people and a length of 170 kilometers. A city that will preserve 95 percent of nature within its borders. A city without cars, without streets and with zero carbon emissions." The Saudi authorities estimate its budget at a fantastic 500 billion dollars.
Neom is an extremely ambitious attempt to answer the question of what a modern city of the XXI century is. Several innovations can be distinguished. First: it is a linear city, stretching for 170 kilometers. In theory, such a configuration should make it possible to use high-speed transport as efficiently as possible to travel long distances. The new city will pass through four ecosystems: a coastal area with beaches and nature reserves, a desert, a mountainous area and a valley behind a mountain range. The megamost should connect Neom with Egypt and Jordan.
New opportunities
Neom will be a multi-level cluster city with a network of neighborhoods without cars. All highways and parking lots will be located underground. On the second, underground level, there will be corridors for freight transport and an ultra-fast public transport system based on Elon Musk's Hyperloop technology will operate. Moving within the Neome from cluster to cluster will take no more than 20 minutes. Putting cars underground as the main source of pollution in cities should radically solve environmental problems. Third: Neom will receive electricity only from solar panels and other renewable energy sources.
The emphasis in Neoma will be on the construction of high-class hotels, themed superparks and shopping malls, as well as high-class housing. The first hotels have already been built. By 2023, the pace of construction will increase to 15 hotels per year. It is planned that by 2025 Neom will receive about a million visitors, by 2030 - five million.
WWBridge is ready to help with certification in Saudi Arabia, we will be happy to answer all questions about certification in the region. Write to us at [email protected] .