Israel market access
For electrical products there are two ways of accessing:
Standards Institute of Israel (SII) approval
Ministry of Economy (MoE) approval.
Standards Institute of Israel (SII)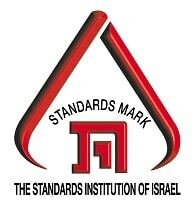 First way to access the market of Israel is get import approval from Standards Institute of Israel (SII). Products with a rated voltage more than 9 V d.c. requires SII. Electrical product safety testing is mandatory. Approval is granted based on review of CB test reports.
For the testing certification, no factory inspection is required and no mark will be granted. In case the manufacturer as well requires a conformity mark (SII Mark) to be put on the product, pre-license factory inspection is required, otherwise, only SII permit is granted.
Ministry of Economy (MoE) approval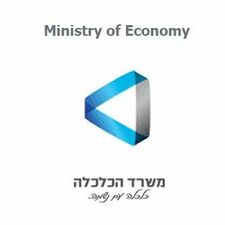 Another way is to apply for Ministry of Economy (MoE) approval. In this case, SII testing is not required. This procedure can be applicable for the ITE product that is in the list of exemption approved by the Israeli Ministry of Economy. MOE grant such exemption based on the custom product code for telecom equipment, computers, and accessories, and some other equipment with custom codes listed in the MOE exemption list.
Wireless and Telecommunication terminal products are regulated by the Ministry of Communication (MOC). 
There are two kinds of approval which refers to the product category:
MOC Wireless Type Approval (Radio terminal devices)
MOC Telecom Type Approval (Equipment connected to the public network)
The MoC certification is based on the requirements of the Radio Equipment Directive (RED) for market approval in Europe. They accept test reports that have been made for CE Marking, so that local tests in an Israeli laboratory are not necessary. At the end of the certification process, however, a local representative from Israel has to be involved.
However, it is necessary to mention that products with BT only or GPS only or BT + GPS only do not require Ministry of Communications (MoC) Type Approval.
WWBridge can get your products approved for sale in Israel with our services. We can:
Research and understand what your product or technology has in terms of Type Approval Israel requirements in Israel. We make sure your product complies with up-to-date safety regulations.
Test your product when it's being designed and developed to see if it complies with regulations.
Help you complete application forms and other paperwork.
Carry out testing in official laboratories or your own facilities if they qualify. We can issue CB Test Reports and Certificates complete. with any national differences that apply. We are also able to prepare test reports for wireless.
Deal with the whole submission of your product and can work with local organizations to test and certify your product.
Organize any inspections of your factory that are required before Type Approval Certification Israel can be done.
Assist in renewing or maintaining certificates when required.
Feel free to get in touch with WorldWideBridge. Email us at [email protected] and we will assist you right from the start until the project completion. 
Read also:
Israel compliance: MoC, SII, MEPS