Types of approvals for radio/EMC equipment
Certificate of Conformity
For stand-alone equipment with both radio and EMC features
Alarm Receivers/Transmitters
Radar equipment (including for ships)
Cell phones
Modems, base stations
Antennas
Devices with RFID
Registration of Compatibility
For stand-alone equipment with EMC-only characteristics without radio, or parts of larger equipment, even if these parts have radio features
Measuring equipment
Computer components: boards, adapters, keyboard, chips, etc.
 Lighting equipment
Connectors
Broadcast equipment (e.g. microphones, headphones)
Interim of Conformity
For equipment not yet classified by RRA in either CoC or RoC
Equipment that does not fall under either CoC or RoC . Partially overlaps with the list on RoC if the equipment has technical features
EMC Authorization Process
Investigation technical documentation and testing, if necessary
Applying to the RRA
Obtaining a permit document
Product labeling
EMC Certification Case for PCI Express Adapter
Regulator Name
National Radio Research Agency (RRA)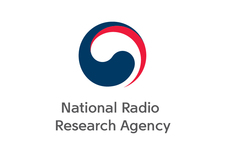 Name of permit document
KC Registration of Compliance
Document validity period
Unlimited
Can there be multiple models in one document?
Yes, but all models must be of the same type and have a unique identification, uncertain identification  like "X, where X can be from 0 to 9" is not allowed
Are tests required? There are two options.
1. Laboratory test reports issued in countries that have a valid Mutual Recognition Agreement (MRA) with South Korea: in the case of EMC, these are the USA, Canada, the UK and the European Union. In the case of radio, this is only the US and Canada. Such test reports, if they are issued according to IECEE/EN international standards, can be adopted for the RRA .
2. What to do for clients who do not have test reports?
In this case, you need to provide a sample for testing in the laboratory.  One sample is needed. But since the PCI Express adapter is an integral part of the computer, you will also need a computer for testing, which must also be provided. As a rule, the laboratory is engaged in customs clearance of samples.
General Principles of Radio /EMC Certification
Is the Site Audit Required?
No
Do I need an annual inspection control?
No
Lead time for issuing a certificate
If tests are necessary, the entire period is about 4 weeks, including the tests themselves, analysis of technical documentation, filing an application with the RRA and receiving a document.
If there are test reports from MRA laboratories, the period is reduced to 1-2 weeks
Required documents
- Operation manual with specification. Documents in English are accepted.
For the radio, the specification of the modules is also required. and PCB diagrams/drawings
- Application (provided by the laboratory, can be completed in English) - Certificates for communication modules (certified separately) - Business registration documents (manufacturer's title documents)
- Documents on registration of the importer's business (title documents of the importer)
- Letter of power of attorney for the applicant ( Letter of Representation)
Applicant
 In fact, only a legal entity registered in South Korea can be an applicant. The fact is that in order to register a permit document, you need to upload data about the product, manufacturer, tests, etc. to a special registry services. Thus, the applicant can be an importer, a third party, or even a laboratory that can upload all the data to this register. The manufacturer, importer or third party must obtain in advance from RRA a special code called the Grantee Code from RRA, which already appears in the authorization document. In this case, the holder of the certificate can still be a foreign manufacturer.
Applying for a Grantee Code is carried out through the RRA website and may take a few business days
At the same time, it is important to know that after a year of issuing the CoC , an inspection is carried out by the RRA, therefore, in case of violations during the registration of the certificate, a large fine may be imposed on the applicant, or even a criminal case, and the certificate will, of course, be canceled. There is no such rule for RoC .
Therefore, the applicant bears full responsibility for product safety .
NB about Applicant 
If the tests are conducted in Korea, as a rule, the laboratories enter the data into the registry on their own.
If the applicant is a foreign manufacturer, then this certificate can be used by different companies, for example, many distributors/importers.
If the applicant for CoC/RoC is an importer/distributor, then only he can use this authorization document, use by other persons is impossible. In this case, the Grantee Code is assigned not to the manufacturer, but to the importer/distributor.
WWBridge can get your products approved for sale in South Korea with our services. We can:
Research and understand what your product or technology has in terms of requirements in South Korea. We make sure your product complies with up-to-date safety regulations.
Test your product when it has been designed and developed to if it complies with see regulations.
Help you complete application forms and other paperwork.
Carry out testing in official laboratories. We can issue CB Test Reports and Certificates complete with any national differences that may apply. We are also able to prepare test reports for wireless equipment..
Deal with the whole submission of your product and can work with local organizations to test and certify your product.
Assist in renewing or maintaining certificates when required.
Feel free to get in touch with WorldWideBridge . Email us at [email protected] and we will assist you right from the start until the project completion.
Read also: Certification in South Korea