The purpose of  Practicum Global Shift is to help international companies design their architecture and test their global strategy.
Its third module was dedicated to the following questions:
How should a company's internal processes be organized for them to generate your product's core value?
How should a company's decision-making and management system be structured when it operates in multiple countries?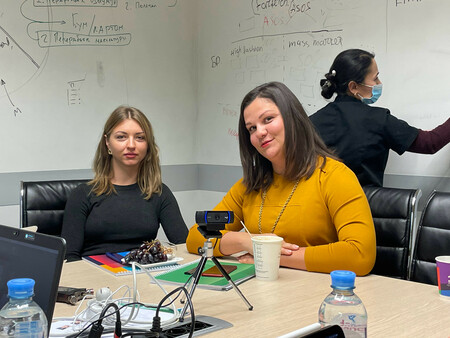 As of today, WWBridge is a local company that exports certification services. And now we set ourselves a new goal: to go global and become an international company that will have a presence and provide certification services on all continents throughout the world. This is why it is very important for members of the WWBridge team to immerse themselves in new meanings, ideas, and context for building a global company and learn to think and act outside of the existing format of doing business," said Ksenia Maksyukova, WWBridge CEO. 
Keep up with the team
According to her, company owners who set new goals for the development of their business come to understand the importance of the whole team growing in a single direction with the head of the company and learning to adapt to expanding a global business throughout the entirety of the world map.
Resume
"December 2021 will mark the final module of the Practicum Global Shift program in which a number of members of our company including myself will participate. We hope that this program will help us restructure our current business model and give us the tools necessary to build a global company," Ksenia Maksyukova summarized.