---
Brazil
Certification services in Brazil:
INMETRO
Brazil's Instituto Nacional de Metrologia, Normalização e Qualidade Industrial, also known as INMETRO, is the body responsible for recognizing certification organizations, which should be responsible for certification of products for compliance and authorization of approved certification marks. This certification scheme is known as the Brazilian Conformity Assessment System (SBAC).
INMETRO is responsible for certification of products, services, licensing, and testing labs, among other duties.
INMETRO Certification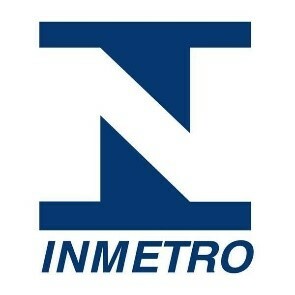 The INMETRO certificate is a mandatory document in Brazil to confirm the conformity of products and services. During the certification process, risks related mainly to health, environmental protection and safety are checked.
PRODUCT LIST FOR INMETRO CERTIFICATION:
electrical and electronic products,
medical devices,
household appliances
automotive components.
Steps Involved in INMETRO certification:
Document Analysis

Pre-License Inspection

Certification and Product Marking
INMETRO Certification Marks

INMETRO certification requires certain periodic activities after certification to continue its status as a certified manufacturer.
WWBridge has extensive experience with certification and can answer all additional question according INMETRO. Contact our experts at [email protected]
ANATEL
Agência Nacional de Telecomunicações is a government regulatory body in Brazil that specifies requirements for certification and commercialization of telecommunication devices and radio-frequency means from the side of used frequencies and technologies. 
PRODUCT LIST FOR ANATEL CERTIFICATION
Anatel certification is relevant for a wide range of products and has so far been divided into three different product categories:
Terminal Equipment (mobile phones, chargers for mobile phones or modems).
Restricted Radiation Equipment (products with WLAN, Bluetooth or radar technology).
Remaining Radio Equipment (mobile radio signaling devices, cable connectors, fiber optic cables)

 
APPROVAL FORMS
There are two main approval forms in the ANATEL system:
The Certificate of conformity
The Declaration of conformity
THE PROCESS OF ANATEL CERTIFICATION
apply for the tests - All tests are to be conducted in Brazil, in accredited certification laboratories.
apply for ANATEL certificate of conformity through the accredited certification body (OCD).
apply to ANATEL for the Certificate of Homologation.
All process takes 2-3 months and can be started only through the Local company (so-called Local Representative).
ANATEL MARKING
All products certified under ANATEL requirements need to be Marked with ANATEL sigh as below before crossing the border.
WWBridge is ready to provide you with more details about ANATEL certification. You can send us your inquiry through [email protected].
NR (Norme Regulamentadore)
Machinery and industrial products intended for Brazilian market must comply with technical safety requirements of the Norme Regulamentadore NR and ABNT Brazilian Technical Standards (Associação Brasileira de Normas Técnicas).
NR Compliance should be respected for each batch of products before being commissioned in Brazil.
WorldWideBridge provides a comprehensive support through all the stages of the following NR Regulations:
NR 10 Regulation "Segurança em instalações e serviços em eletricidade" ("Safety on Electrical Installations and Services")
NR 12 Regulation "Segurança no Trabalho em Máquinas e Equipamentos" ("Safety on Machinery and Equipment")
 NR 13 Regulation Segurança na Operação de Unidades de Processo (Vasos de Pressão) ("Safety on Pressure Equipment")
Certification services in Brazil from WWBridge:
Analysis of the conformity of products and foreign suppliers to the requirements of Brazilian legislation.
Registration (if necessary) with the relevant authorized authorities of Brazil.
Consulting and preparation for certification by state supervisory authorities (if necessary).
Laboratory tests in authorized laboratories (if necessary).
Submit an application and organize the entire certification process.
Contact us through [email protected] and WWBridge specialists WWBridgewill help you determine what requirements are required in Brazil, as well as the terms and cost of meeting these requirements for free!
---
---
Certification experts will be pleased to consult you in your own language