---
Argentina
To export products to Argentina , suppliers, manufacturers or importers to issue documents for compliance with technical requirements. WWBridge will help you get the necessary certificates in a short time.
Certification services in Argentina
IRAM (Instituto Argentino de Normalization and Certificación )
IRAM - Instituto Argentino de Normalización y Certificación - International organization on standardization in Argentina . Founded May 2, 1935 . Performs the conformity assessment and certification required to demonstrate compliance with country specifications.
What products qualify for IRAM certification
IRAM Certification is required for almost all products imported into Argentina.
The following types of IRAM certificates are available:
S - Mark Certification : Applies mainly to household and lighting equipment/components (including LEDs), connectors, fuses, circuit breakers and similar devices.
S - Type Certification : The scheme most commonly used to certify ITEs and similar electrical/electronic devices.
Lot testing ( Lot Testing ) : most suitable for one-off/small supply of electrical/electronic devices.
Marking - Yes: Certification marking required. 
The product must be marked S - Type , S - Mark or Lot Testing .
Representation in the country - Yes
In-country testing - Yes
The validity period is indefinite.
Ongoing Surveillance - Annual factory checks are required if the product is certified under the S - mark scheme . Factory checks are not carried out if products are approved under S - Type or Lot schemes Testing .
Market surveillance is mandatory and depends on the type of certification scheme:
Certificates S - Marks are subject to annual market supervision.
Certificates S -types are subject to market surveillance once every two years (every 6 months).
Stages of IRAM certification:
Determine if the product is subject to mandatory certification rules;
Set certification schemes ( S - Type , S - Mark Certification or Lot Testing ) is best suited to meet your needs;
Arrange testing in the country, if necessary;
Determine the required product labeling;
Find out the possibility of including several models in one certificate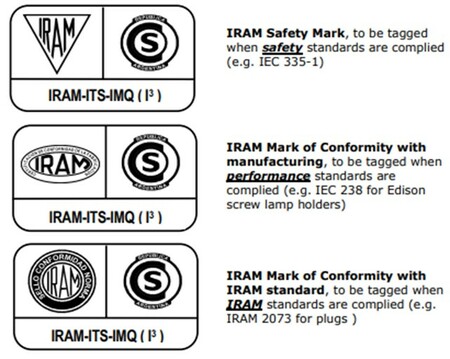 ENACOM ( Ente National de Comunicaciones ) - certification of telecommunications equipment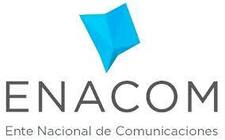 Regulatory organ
Ente Nacional de Comunicaciones (ENACOM)
Type of certification - Registry of Activities and Materials of Telecommunications (RAMATEL)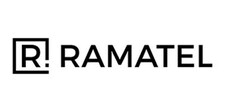 Confirmation can be of 2 types:
Homologaciщт and Codificaci ó n :
• Homologaci ó n - confirmation according to Argentinean standards.
• Codificaci ó n is a confirmation for which there is no standard.
Enacom Testing
In order to obtain a type approval certificate in Argentina, tests must be carried out in an accredited ENACOM laboratory ; therefore, local engineering regulations require in-country testing, meaning manufacturers cannot take advantage of 2014/53/ EU or FCC testing already done .
 After successful type testing, the Argentine supplier will have to apply for ENACOM certification approval , as foreign applicants are not allowed. This application is made through an official online platform called HERTZ and ENACOM will take care of it.
Stages certification
Type tests in an accredited laboratory
Application for approval through the HERTZ platform
Issuance of Enacom certificate
Product ID with CNC ID
Validity of certificate
3 years
MARKING ENACOM PRODUCTS
RAMATEL identifier will also be issued to the local supplier . This identifier must to be placed directly under logo RAMATEL Regulatory Identification (Resolution 854 RAMATEL 2020), which maybe have various variations . The only case where the identification number can be applied on the right side of the label is if the selected label is horizontal or basic. Various options RAMATEL markings

Technical regulations
ENACOM approval is required for all wireless products to be sold/operated in Argentina. There is no distinction for product type, but for technology. Each technology ( WiFi /BT/SRD/ Celullar ) has a specific testing standard applicable, but all wireless interfaces are subject to mandatory ENACOM approval, such as:
Testing Protocol for Frequency Hopping Systems V20.1 (English)
Testing Protocol for Broadband Digital Modulation Systems V20.2
ENACOM-Q2-60.14 V21.1 - Low Power Devices Standard
ENACOM-Q2-61.03 V17.1 - User Terminals for Mobile Communication Systems 2G-3G-4G
ENACOM-Q2-61.04 V17.1 - Radio Base Transceivers of Mobile Communication Services
How can WWBridge help you?
We offer our clients a wide range of approval services for the Australian market. Our certification team coordinates the tests to be carried out on site and then coordinates them with local authorities. Throughout the testing and certification process, we take care of you, ensuring an efficient certification process and fast entry into the Australian market.брабра
Simply send us an inquiry to [email protected] with basic information about your product.
We need to know:
Name of product
Model name
HS code
Technical description
European or other test certificates/declarations of conformity.
---
---
Certification experts will be pleased to consult you in your own language